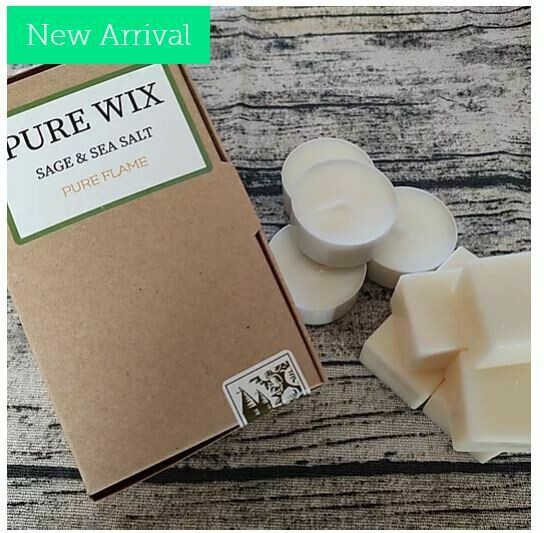 Sage & Sea Salt Wax Melts 8 Pack With 4 Tea Lights by Pure Wix
SKU 00003
Product Details
Pure vegan, luxury natural make from sustainable soy and planet friendly

Each melt gives you 8 hours of intense fragrance, once the fragrance has burnt off the wax can be absorbed into kitchen roll and thrown in the compost bin. The tealights burn for around 6 hours and are made from 100% rapeseed wax, pure cotton wicks and the cups are made from plant sugars so they compost down in 180 days.
This is a real statement fragrance reminiscent of walking on a rugged shoreline with waves crashing, the air alive with sea salt and spray finished with the earthiness of sage.

Packed in recyclable kraft boxes.


Save this product for later